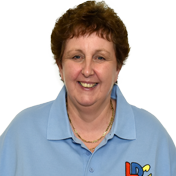 About me
Hi, I'm Wendy and welcome to my website.
Firstly, allow me to introduce myself. I live in Crofton with my husband Richard and daughter Katie. Prior to becoming a driving instructor, I worked in Customer Service in a variety of Team Leader and Trainer roles for over twenty years. I also have a passion for driving and after many years on the road I know the importance of good driving skills whatever the weather.
One major benefit of learning to drive with me is the unique LD system. This exclusive learning system to LDC instructors allows everyone to learn and do lessons at their own pace, we do not have a one size fits all approach so it doesn't matter if you're a quick learner or likes to take things at their own pace – LDC will work for you! With my training experience you can be assured of the highest standards and I will tailor your lessons to suit your driving specific needs.
I am a friendly, trustworthy professional and I will aim to make all my lessons enjoyable in a calm and relaxed environment. I hope this gives you a brief insight into me, please click here to "Contact me"